Long Distance model of 2.4GHz audio/video sender. Transmit crystal & clear video and stereo audio signal from CCTV camera / satellite TV / digital TV set top box / DVD player. Available for any AV device and keeping it without interference from other 2.4GHz band. With external & directional dipole antennas to provide an excellent transmission up to 1000 meters (clear line of sight). For longer distance, you can change to optional & powerful Antennas. Unique Frequency to avoid Interference from

...

For CCTV/CATV/Digital TV systems, AMP-32 improves the quality of whole system in solving the problems of noise, interference and weakness after distribution. Providing 32 dB value with both dB output power and slope adjustment for master antenna, to prolong the transmission distance of CATV system / CCTV system / Digital TV.

The MD-500 Agile Modulator is a DSB ( Double-Sideband ) modulator to modulate any analog A/V signal to RF ( Radio Frequency ) signal. The same concept as TV channels, one new RF signal is one new TV channel. You can combine CCTV camera, Satellite Receiver, DVD Player or any A/V device into your TV / CCTV system.
Welcome to Weihai Systems
It's a sincere pleasure to greet you from Taiwan.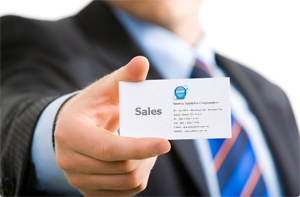 As a manufacturer of CCTV (Closed Circuit TV), Weihai Systems grows up together with the security request
all over the world. Cooperating with thousands upon thousands partners, Weihai Systems plays the role as a
supporter to help every friend to accomplish every project for his customer. Today, CCTV security is one of growth industries with stable rising in every country. To obtain more profit is not what we consider, but to share with more friends.
CCTV market is a B to B one at this moment. In many countries, product pricing is not the most important to installers. Because the " Customer Satisfaction" and " After-Sales Maintenance " are more valued to gain excellent reputation. Located in Taiwan and all of our products are made by ourselves, each unit is promised with excellent quality after 3-time QC-------After Producing, Before Stock and Before Shipping.
In Japan, our RF Solution is widely installed for many hotels, schools and factories. In Indonesia, there are many dams / reservoirs using our wireless solution. If you go to Russia or Kazakhstan to visit your friends, you will be seen from TV channels by our TV solution for CCTV. When you go to Thailand and Philippines, lots of departments / shopping malls are secured all year round by our CCTV systems. Even you travel in Bulgaria, Czech or Romania by train system, our excellent goods are also there to do their duties.
Welcome to Taiwan to visit us. We can share many successful projects in 66 countries with you.
Security is always the most important issue to everyone. If you agree with us cherishing quality, honesty and reputation, please do contact with Weihai Systems-------your CCTV partner in Taiwan.
New Products
[CPS-400] Long-distance transmission


---

Anti-noise and avoid interference up to 800 meters
CPS series are specially designed to transmit multi-video by single coaxial cable. CPS-400 is a long distance transmission unit for four CCTV cameras. It provides excellent quality in against-noise and good isolation for avoiding interfere...
more
[CPS-301] 4 cameras by one cable


---

Adding new camera without any new cable. Just one pair for 4 cameras by existing cable.
CPS series are specially designed to transmit multi-video by single coaxial cable. Using existing one or designing one route to plus new cameras, transmit long-distance and against noise without interference. 4 cameras are done by one pair...
more
News & Events
18 / March / 2013
More powerful CPS items released. CPS-300,CPS-301 and CPS-400 will be released on April 22.
17 / January / 2013
New item released: TR-1020B with BNC connectors, LED channel display and long-distance transmission.
13 / November / 2012
CPS-200 & CPS-201 will launch on November 20. One pair for 3 cameras by single coaxial cable is done.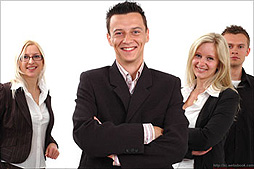 Quick contact
6F No.88 Minchiuan Rd., Shindian Dist., New Taipei City, Taiwan 231 R.O.C.
Tel: +886-2-86672157
Fax: +886-2-86672156
Email:sales@weihai.com.tw
---

Our QR-Code